Vintage Rod Components
(vintagerods.com)
A Story from Labels
---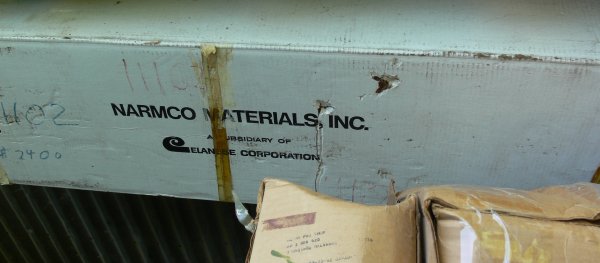 A shipping container obtained from the Conolon plant closure containing several hundred small blanks suggesting that Narmco was the actual manufacturer of the Conolon blanks and that it was a subsidiary of Celanese Corporation.
---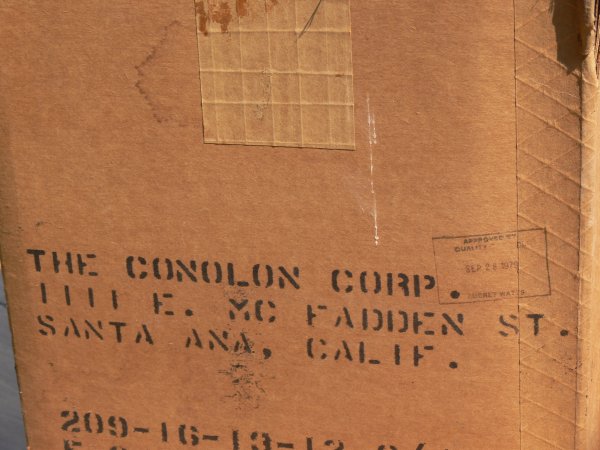 A shipping container of foam grips. The address of Conolon at the time (1979) was 1111 E. Mc Fadden St., Santa Ana, CA. Next to the word CORP is a stamp which is shown in detail below.
---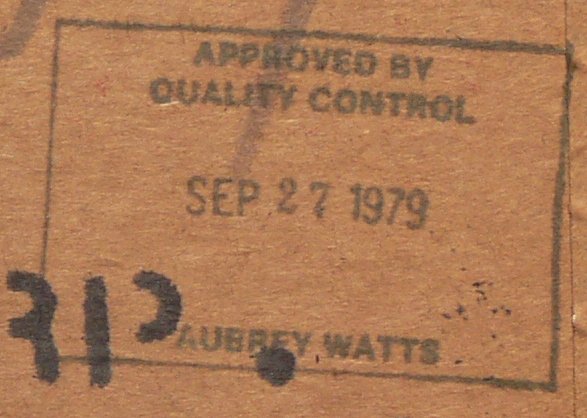 It looks like Aubrey Watts made sure that the incoming quality was up to snuff. The date is September 27, 1979.

The picture below shows that Conolon bought their cork directly from Portugal.
---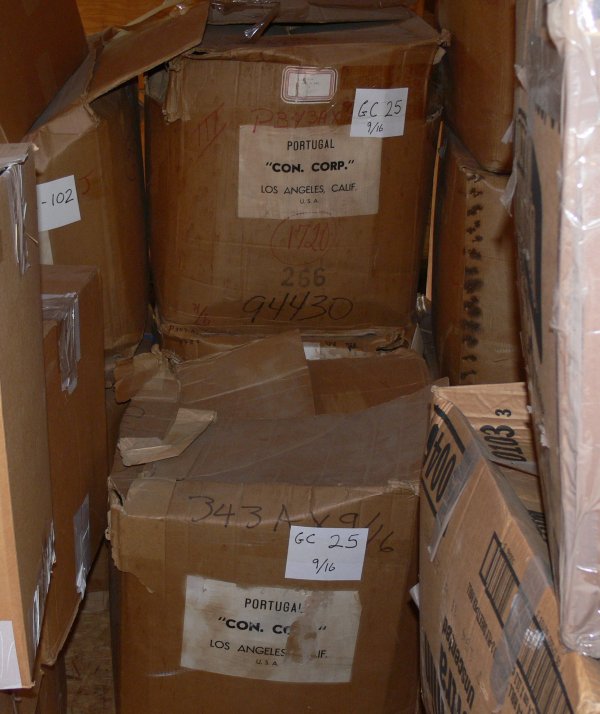 ---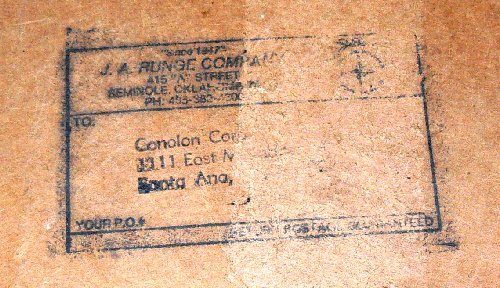 Conolon Corporation received custom made chrome brass reel seats from the J.A. Runge Company, located at 415 A Street in Seminole, Oklahoma, zip 74868.









---
Return